The Double-Olympic Trip of Ice and Snow in Beijing
The Double-Olympic Trip of Ice and Snow in Beijing
There are many winter Olympic venues in Beijing, and the ski jump, bird's nest, water cube and other venues are favored by tourists. The first line of the Winter Olympics tour in Beijing downtown will integrate multiple tourism elements, such as winter Olympics venue tour, museum tour, cultural experience, historic site tour, and so on. The core of the tour is to feel the passion of Winter Olympics ice and snow, and experience the charm of Beijing's central axis, so as to show the unique charm of Beijing.
The Forbidden City
Any trip to the heart of the capital wouldn't be complete without a tour of the Forbidden City. As a palace complex in Dongcheng District, at the center of the Imperial City of Beijing, it is surrounded by numerous opulent imperial gardens and temples including the 54-acre Zhongshan Park, the sacrificial Imperial Ancestral Temple, the 171-acre Beihai Park and the 57-acre Jingshan Park.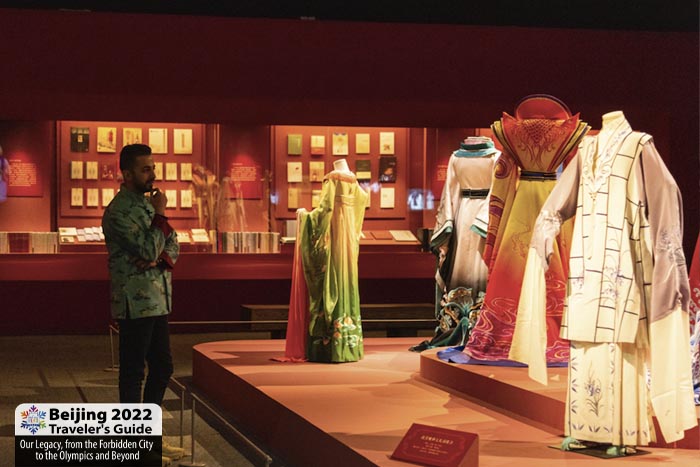 National Museum of China
Whether you're a lover of traditional music instruments, fashion design through the ages, ancient military maneuvers and strategy, or the fabulous lives of emperors and empresses, to step into the National Museum is to watch the saga of the Middle Kingdom come alive.
Qianmen
The rebuilt historic neighborhood features a model of the electric trolly, a replica of the one that traveled along the popular shopping street in the early 20th century. Of course, you can also make a stop at the famous tea shop Wuyutai for a couple of cones of Wuyutai's signature matcha soft-serve ice cream.
Shougang Industrial Park
As one of China's largest steel and ironworks, the giant industrial plant has been reborn as a venue for high-flying winter aerial action – not to mention a bustling park with chic cafes and boutiques – and will host the 2022 Big Air snowboard events.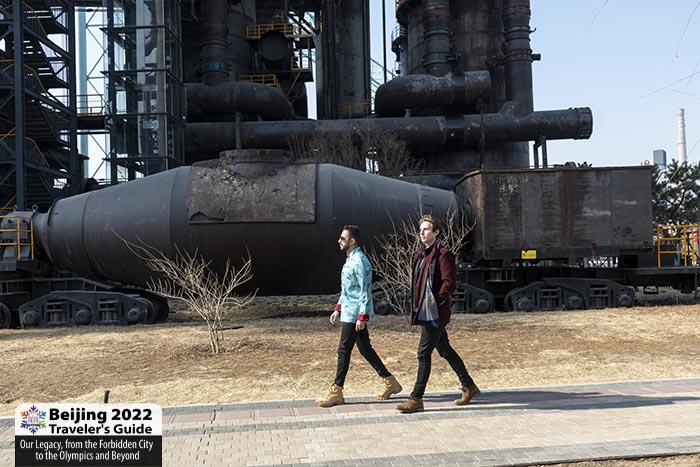 Wudaoying Hutong
Wudaoying Hutong, where traditional Beijing hutong culture gets funky. The narrow alleyway shares a neighborhood with historic sites such as the Lama Temple and the Confucian Temple, but it's also home to some of Beijing's coolest boutiques, cafes, concert venues, and restaurants.
Beijing Olympic Tower
Opened in 2015, the observation decks at the top of the 258-meter structure offer unparalleled panoramas of the city and the nearby Olympic Green. Could this be the best place to get a birds-eye view of the 2022 Winter Olympics? It just might be!