The Green Trip at the Foot of the Great Wall
The Green Trip at the Foot of the Great Wall
Yanqing competition area has built four Winter Olympic venues and Winter Olympic village with Chinese characteristics. In addition to the rich cultural and tourism ecological resources of Yanqing, such as Badaling Great Wall, Yanqing plans to integrate the concept of Olympic Games and characteristic tourism in Beijing suburbs, and design routes to radiate surrounding culture and tourism, so as to make the charm of tourism in Beijing suburbs go to the world.
The Nine-Eyes Tower
One of the most dramatic points along a section of the Great Wall in the capital's mountainous northwest Yanqing district. At nearly 1,200 meters above sea level, the Nine-Eyes Tower — named for its nine windows — was once used as a command post and as a place to store supplies for the intrepid soldiers guarding China's borders. On a good day, visitors to the tower can even see Beijing's skyline in the distance!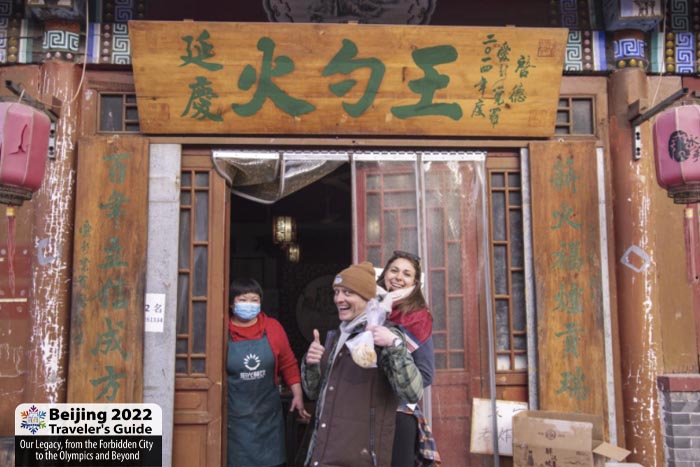 Yongning Ancient City
Yongning Ancient City is a prosperous trading center during the Ming and Qing eras. Today, Yongning features a mix of rebuilt historic streets and some proper bits of history, including the magnificent Yuhuang Pavilion first constructed over 1,000 years ago! Then, after a long day, you can even have some 火勺 huǒ sháo, a kind of pancake stuffed with beef and spices.
Longqing Gorge
Longqing Gorge is one of Beijing's most famous scenic spots and every winter it comes alive with stunning ice sculptures and dazzling light displays called Longqing Gorge Ice Festival. Since 2016, the annual ice festival has had an Olympic theme, offering visitors a unique opportunity to immersive themselves in the Olympic spirit ahead of the 2022 Winter Games!
Homestay Under Haituo Mountain
Nowadays, the development of domestic B&B is booming. Yanqing, as the pioneer of B&B, already has many boutique brands. In these B&Bs, you can find a quiet place to enjoy the pastoral and traditional Chinese life.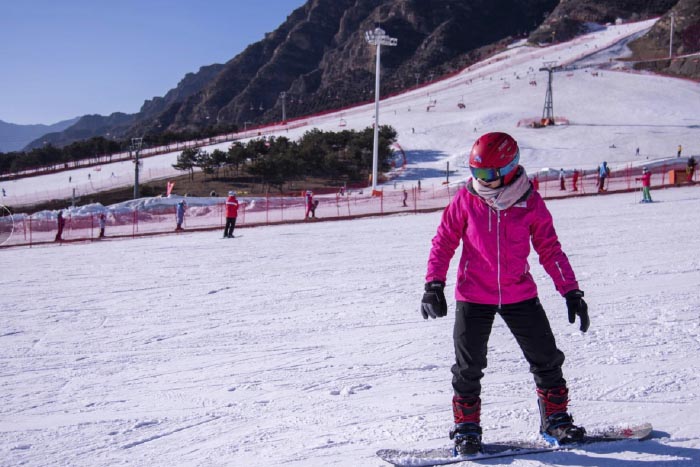 Shijinglong Ski Resort
Built in 1999, Beijing Shijinglong Ski Resort is 80 kilometers away from the urban area of Beijing. It is the first ski resort with complete equipment and facilities in the surrounding areas of Beijing and the first one to use artificial snow in China.
The ski resort has launched new projects of snow sauna and hot spring bath, which is a unique new approach in China. It can eliminate the fatigue of skiers after exercise and restore their physical fitness.
Badaling Great Wall High-speed Railway Station
Badaling Great Wall Station has won four "best in China" —— the station has a maximum depth of minus 102 meters and an underground construction area of 36000 square meters, which is the largest underground station of high-speed railway in China; the station has many main tunnels, complex tunnel types and dense cross nodes, which is the most complex underground excavation tunnel group station in China; the single tunnel excavation span of the crossover section at both ends of the station is 32.7 meters, which is the largest single arch span in China; The elevator for passengers entering and leaving the station has a lifting height of 42 meters, which is the highest lifting height of underground high-speed railway station in China.